The Marine Chemist Association held a Board of Directors (BOD) meeting on April 24, 2022 at the Boston Airport Hilton Hotel A meeting
Read More »
ABS recognizes the increasing use and benefits of batteries in the marine and offshore industries. Lithium- ion batteries, as the dominant rechargeable battery,
Read More »
This Manual sets forth the key elements of the Coast Guard's Safety and Environmental Health (SEH) Program, assigning responsibilities for the implementation of
Read More »
The key points for the Chemists are: The FR will be posted on the NFPA website by 22 March 2022.  Anyone can sign
Read More »
Some two years after the tragic accident that cost the life of Sandy Hook pilot Capt. Dennis R. Sherwood when boarding an inbound containership, an
Read More »
By Lawrence B. Russell and Guy R. Colonna, P.E. As the NFPA Technical Committee vote on the First Draft of the 2024 edition
Read More »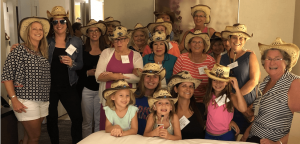 The Marine Chemist Association held a Board of Directors (BOD) meeting on November 20, 2021 at the Chicago O'Hare Hilton. A meeting summary
Read More »
Gas freeing hollow structures prior to hot work can be tricky business. In this video we explore safe techniques for blowing these with air while avoiding over-pressurization… and what happens if things go wrong.
Read More »
The Marine Chemist Association held an Executive Board meeting via Zoom on August 17, 2021. A summary of the meeting and a general
Read More »
From: M. EDWARDS, CAPTCOMDT (CG-CVC) To: Distribution Subj: GUIDANCE CONCERNING THE USE OF DOUBLER PLATES FOR REPAIRS INVOLVING TOWING VESSELS SUBJECT TO 46
Read More »